Manage Profile Fields
Role Required
To Create and Manage Physical Profiles you need to be assigned to the Application Administrator or the Records Manager role.
Adding and Editing Profile Fields
Adding a new Field will then make this Field available for reuse across other profiles. No Field can have the same combination of Display Name and Type.
In the Profile Fields section of the Profile pane, click Add Field.

Start by creating a New Field. The New Field pane will open.

Enter a Display Name for the Field and choose a Field Type. There are a few special field types to be aware of - we demonstrate the user experience when working with these field types below:
Record Category fields allow users to manually select a Record Category from your File Plan to assign categorization and retention against a record. See Categorization and Retention for Physical Records for more information. Only one field of the Record Category type can be assigned to each Profile.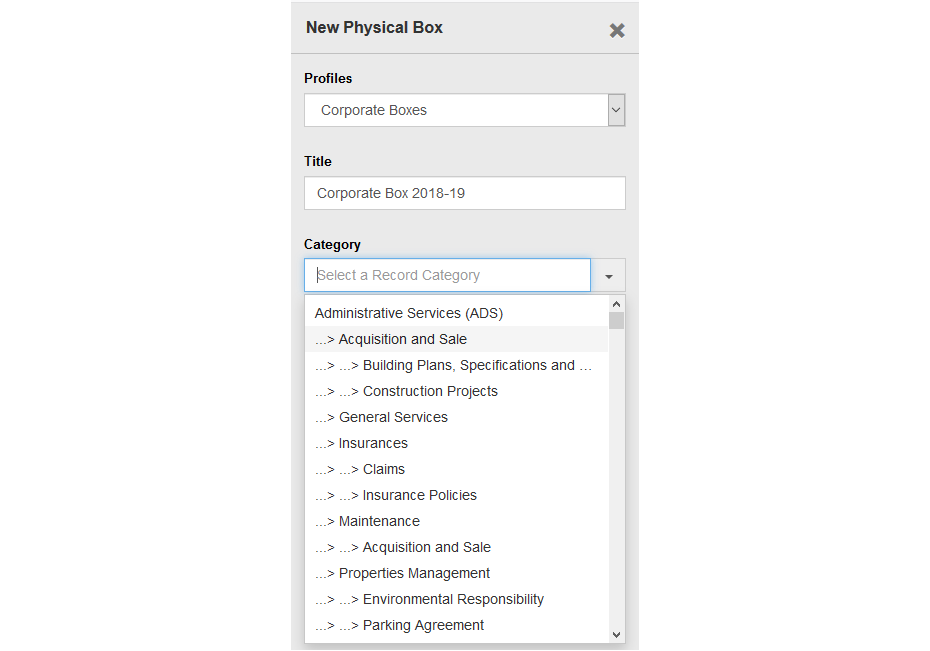 Relationship fields can be used to create a containment model for your Physical Records - for example, Records can be contained in Folders, which are contained in Boxes. Containers also allow you to navigate easily between a record and its parent Container and vice versa. See Containers for more information. Currently, the only Relationship Type available is Parent.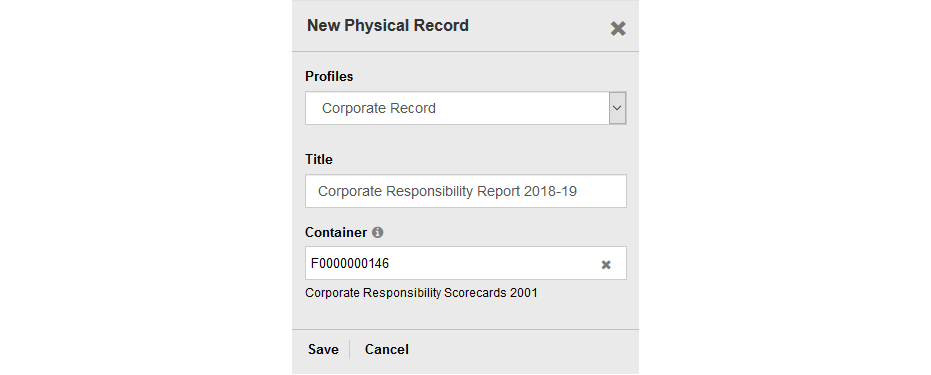 Location fields will provide a lookup list of all Physical Locations in your organization. A Location type Field can be designated as the 'Primary Location', which means that the value in this field will be available in the Records' quick summary & updated when items are checked out on Loan. For more information, see Loans.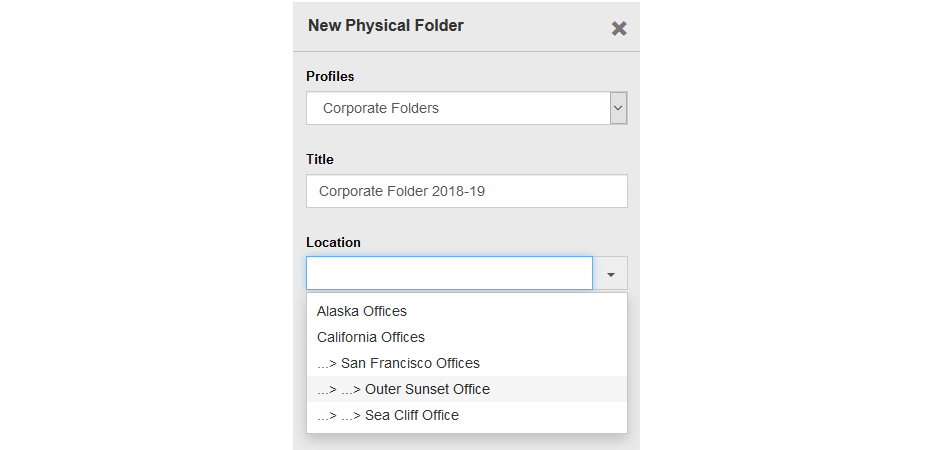 List of Values fields allow you to enter a list of allowed values for users to choose from. To edit the list of values once it has been created, expand the field and click on the 'Edit' link next to the field type in the Profile pane.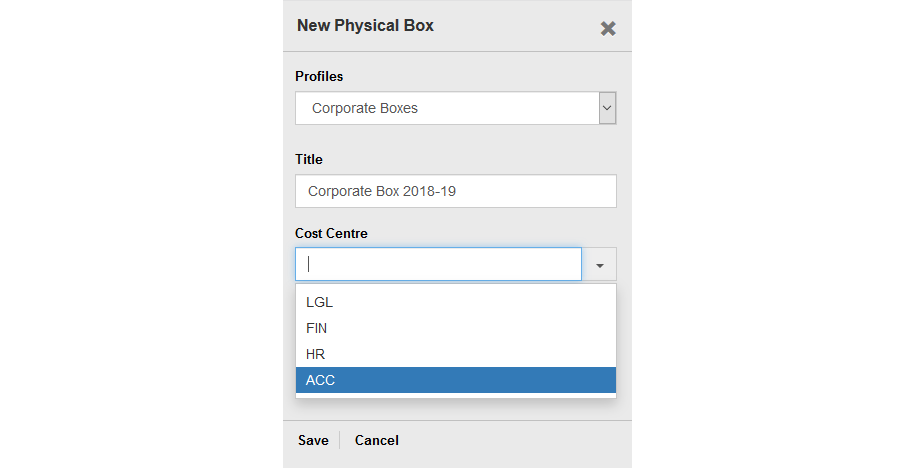 Select whether the Field will be Mandatory for this Profile. Continue to add New or Existing Fields using the Add Field button. Click on the Title of the Field to hide the Field details.
Click and drag the

button to reorder Fields. Click the

button to remove fields from the Profile.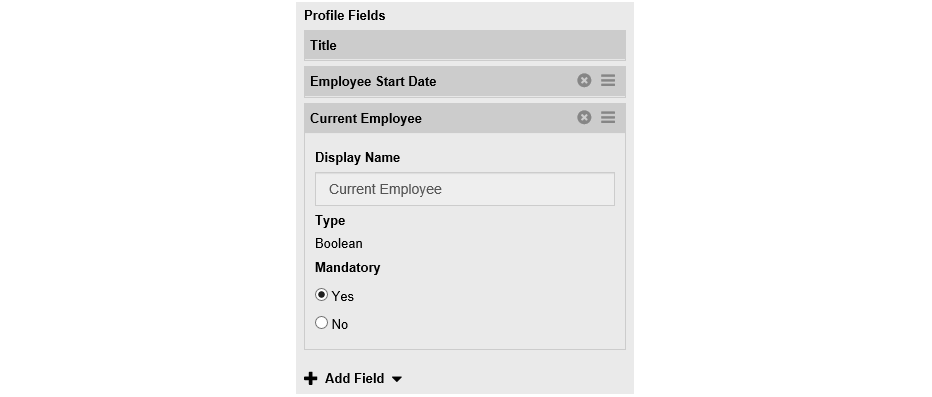 When the Profile has all the Fields you require, click Save at the bottom of the Profile Pane.