Barcodes
Role Required
To Create Physical Records and Perform Scanning Operations you need to be assigned to the Application Administrator or the Records Manager role.
Introduction
Records365 generates Barcodes for every new Physical Record created in the system. In the future, we will support bringing your own barcode values when migrating from or integrating with other Physical Records Management systems.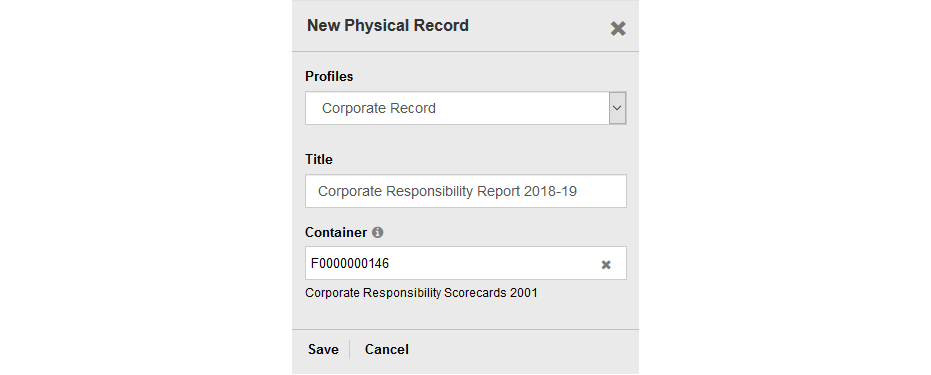 There are currently 3 supported barcode standards in Records365:
QR Code
Code 39 (also known as Code 3 of 9)
Code 128B
The type of barcodes that will be generated for your Physical Records is set for your tenant on initial registration. In a future release, we will support updating the Barcode Type for your organization on the fly.
To generate and print labels for your Physical Records, see Label Export. Once your labels are set up, see Scanning Operations to learn how to easily perform Records Management activities using a barcode scanner or a mobile device.